Double Horn Slip and Fall Attorneys Protect Your Rights
If you or a loved one has been injured due to a property owner's negligence in making the property safe, you need an experienced slip and fall attorney on your side.
At Double Horn Injury Law, our experienced team of attorneys work hard to get you the money you deserve for your case.
When you are involved in a slip and fall accident you may be wondering what happens next.
Double Horn Attorneys will take care of everything once we are hired.
When you slip and fall or trip and fall on someone else's property and they knew about a dangerous condition but failed to warn you about it or fix the hazard, you may be entitled to get recovery by asserting a slip and fall accident claim.
Understanding the steps that you need to take immediately following the accident will assist you in recovering the compensation you deserve.
Slip and Fall Accidents On Someone Else's Property
How Double Horn's Slip and Fall Attorneys Can Help in a Slip and Fall Case
According to the National Floor Safety Institute, "Falls account for over 8 million hospital emergency room visits, representing the leading cause of visits (21.3%).
Slips and falls account for over 1 million visits, or 12% of total falls". That means you need legal representation to get your full slip and fall settlement amount!
Contact our team of experienced slip and fall attorneys at Double Horn.
Determining fault is one of the more complicated parts of the process when trying to obtain settlement after a slip and fall accident.
You need a team of experienced slip and fall attorneys to help get you the settlement you deserve and help you make sense of how much.
Contact us at 405-329-7644 today for your consultation.
WE DON'T MAKE A DIME UNTIL YOU DO!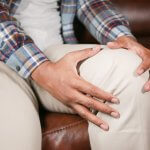 When is Someone Liable in a Slip and Fall Case?
When an owner fails to maintain the property to a safe standard,
then they should be held liable for the cost of the injuries resulting
from a slip and fall. There are many different types of causes of
slip and fall injuries. These can include:
 Poor lighting
 Failing to fence or guard a hazard
 Ice on walkways and steps
 Deteriorating stairs
 Peeling carpet
 Broken tiles
 The broken pavement on walkways and sidewalks
 Weak, faulty, or missing stair rails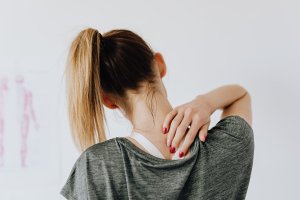 Do I Really Need Medical Help After a Fall?
Call Our Double Horn Slip and Fall Specialists, we WILL help you receive treatment.
Many people do not realize that falls are one of the leading causes of unintentional injuries across the United States.
While it may seem like you can simply pick yourself up and go on about your day, many people do not realize the serious symptoms of life-changing medical conditions, like a traumatic brain injury, that may have evident shortly after a slip and fall incident has occurred.
The key legal elements of a slip and fall are:
That the owner or the property had a duty of care to you and failed to live up to that duty as a result of the hazard or obstacle.
The property owner failed to exercise proper care, and this was a direct cause of your injury or injuries.
You sustained some type of verifiable damages due to the injuries in the slip and fall incident. This can include lost wages and medical bills.
An experienced slip and fall attorney at Double Horn will assist you with your claim giving you peace of mind that someone is advocating for your best interests.
Double Horn Injury Law will work hard on your behalf to recover the full compensation you deserve to put this unfortunate incident behind you.
Call Double Horn Injury Law for a free consultation today!